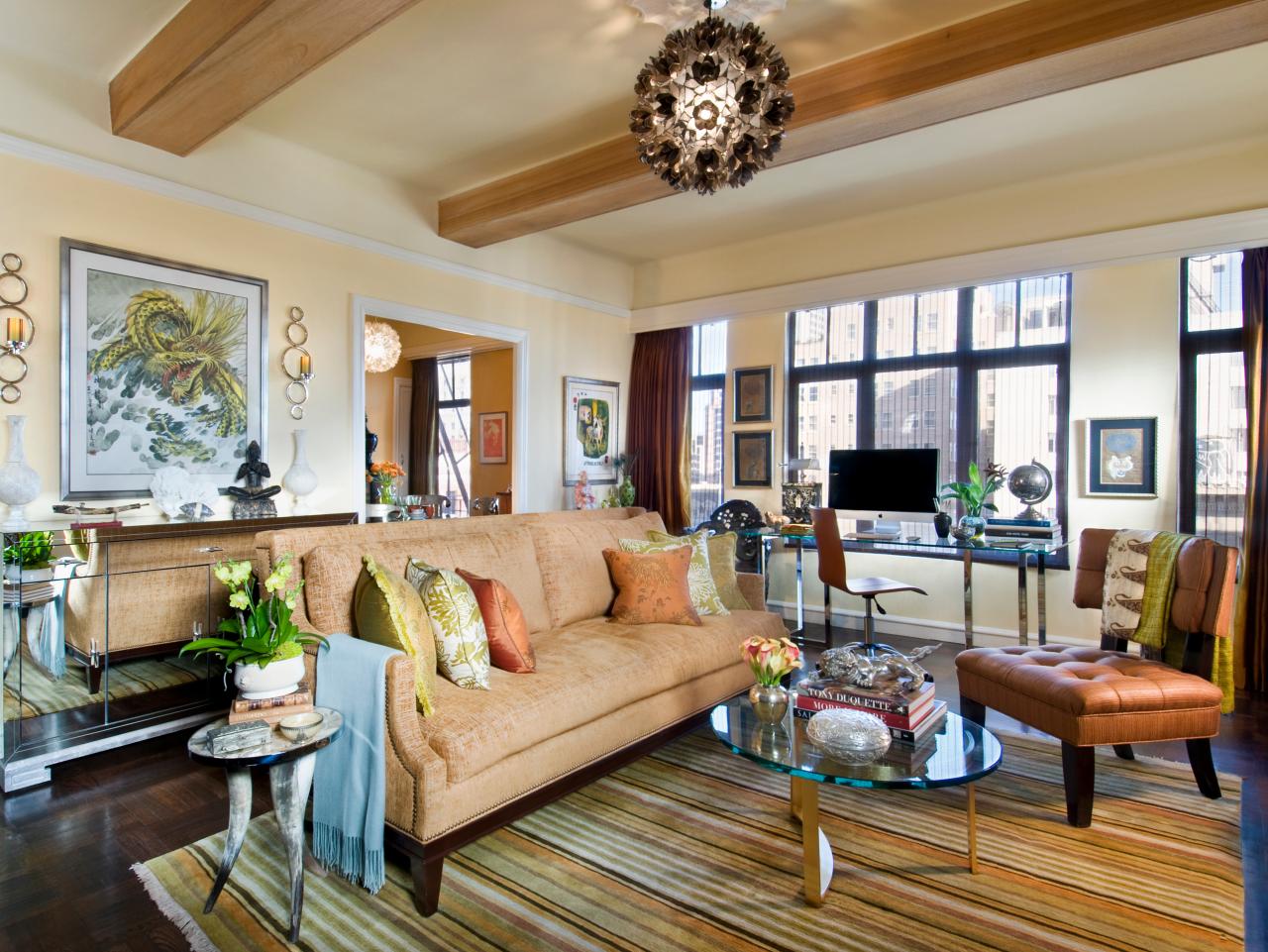 1] make a graph of the house plan, and any furniture you have. Check sizes and wall measurements before you buy.
1] living room – sofa or love seat, and at least one comfy chair; shelves or cabinet for TV, stereo, music; side or coffee table for beverages [ use a trunk for a coffee table ], hanging lamp[s]. Use three colors and only 2 different prints for a small room [ as in pictures and pillows.] Put a mirror over the sofa or opposite the window to reflect light, making LR look more spacious. One big rug is good, not several small. One large picture, or several small in a row or a group looks nice.
2] bedroom – platform bed with storage [ check size of room to see if you can use a queen or full in there]; two dressers
[ his and hers seems to work best ]. If you have one big wall for head of bed, try putting each dresser on either side of the bed as night tables. Or, put mirrored dresser opposite the window. Add a large, restful picture over the bed. Use shelf dividers on closet shelf. You can store hats, handbags, bed linens, etc.
3] kitchen – check all shelf space, and go to a store for storage ideas [ Container Store; Walmart; Bed, Bath, and Beyond, etc. ] Try to get all small appliances and canisters, etc., in one color or one and a print. A small table and chairs is great for a tiny kitchen. Add a tablecloth or place mats that
match other color or print.
4] bath – if it has a linen closet, great. Use top shelf for medicine or personal products, and bottom for cleaners, toilet tissue, and paper towels. [ Use a milk crate to separate cleaners from other items.] Again, use one color and/or print to accessorize.